Set in the lush greenery of the Alps, framed by forest-covered mountains from which dry and pure air arises, for over a century Del Zoppo has been preparing ancient flavours, using superior quality ingredients and ancient knowledge true to tradition, to make real Valtellina bresaola; light, lean and rich in taste. The new taste of tradition
A vast selection of Valtellina bresaola, hams and charcuterie
Quality Valtellina bresaola, free from gluten and milk derivatives, made in accordance with ancient tradition: Valtellina Bresaola topside PGI Chiavennasca, Eye Round, Carpaccio, Angus, 100% Italian and slinzega.
Typical prosciutto crudo of Valtellina, prepared using artisan techniques, from select pork thighs, in line with a centuries-old tradition.
Ready-prepared cold cuts for snacks
Valtellina bresaola, Valtellina's prime prosciutto from the lean side of the joint, and typical local cheese in various assortments, ready to be enjoyed: goodness and health at your fingertips.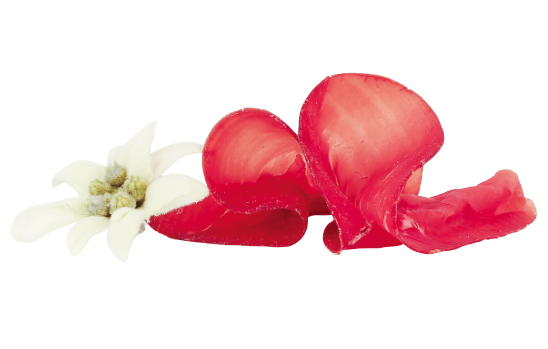 Makers of bresaola in Valtellina
Makers of bresaola since 1892
Del Zoppo is one of the biggest charcuterie producers in Sondrio and has been making and commercialising whole, sliced and tray packaged Valtellina bresaola and cold cuts for over a century.
Tradition and modernity coexist in production processes, with the application of cutting-edge food production technologies to artisan meat curation methods and knowledge, culminating in a superlative result: the true flavour of authentic Valtellina bresaola.
Bresaola production in the Sondrio province
All phases of bresaola preparation take place in Valtellina, the homeland of this charcuterie product. Only here, in the heart of the Alps, will you find the ideal climatic conditions for the correct seasoning and ageing of bresaola: man and nature work together to bring a healthy and delicious product to life.
Pairings, preparations, typical dishes: how to use bresaola in the kitchen for lots of dishes.
Bresaola and charcuterie product lines
The Del Zoppo bresaola range includes a rich selection of products available in different sizes and packaging solutions to satisfy all the needs of consumers, with an unfailing guarantee of freshness, quality and taste.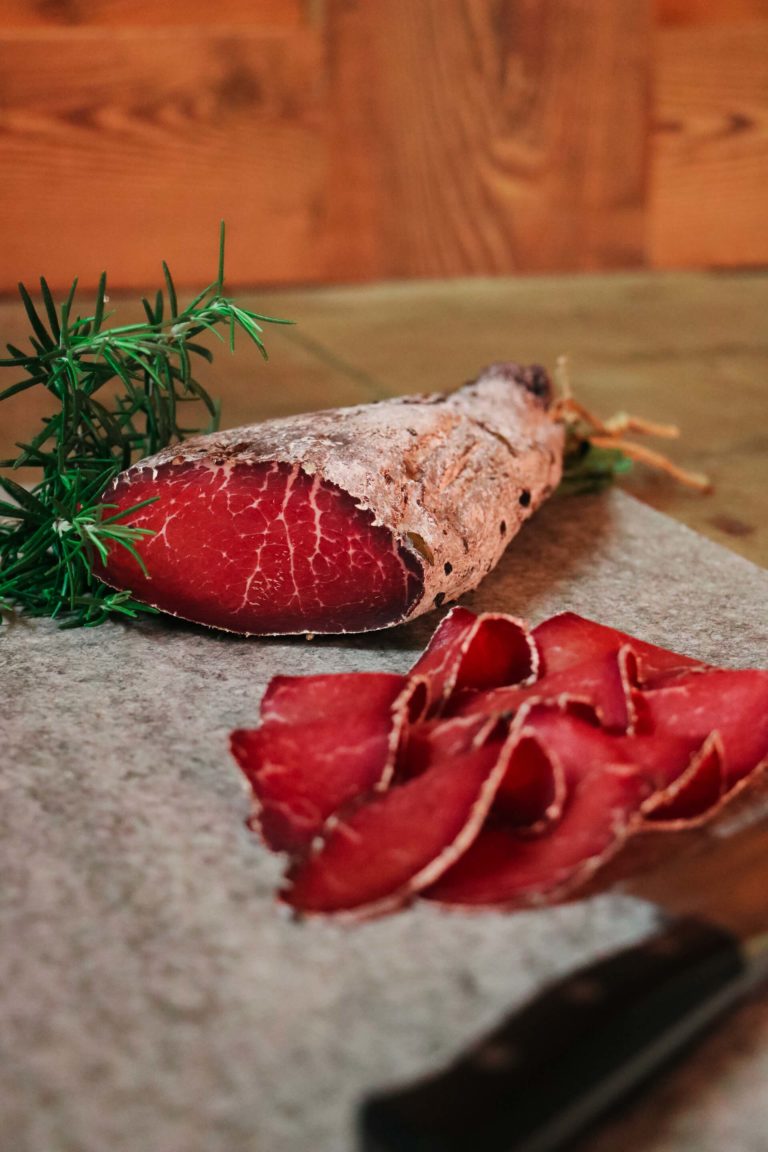 Traditional charcuterie for delicatessen counters
Whole bresaola for fresh cutting at the charcuterie counter, ready to be sliced and savoured in all its fragrance.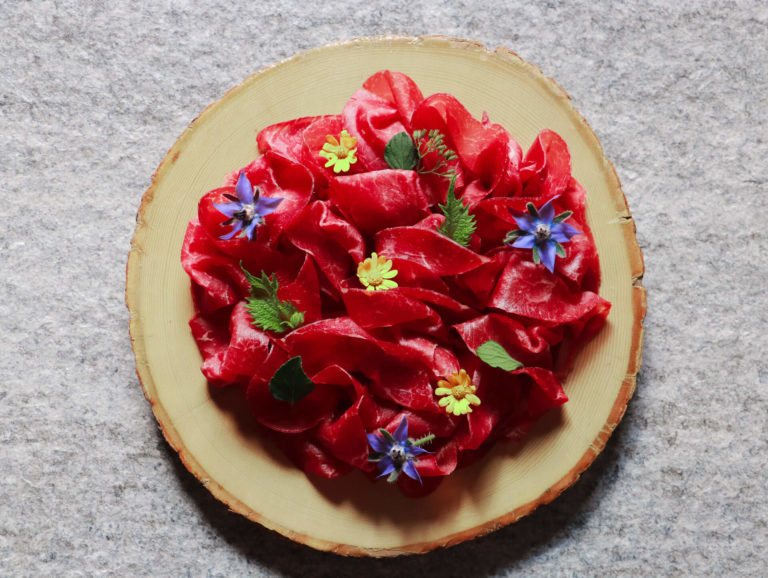 Tray packaged charcuterie
Sliced vacuum-sealed bresaola in preformed and thermoformed trays, for take away and self-service.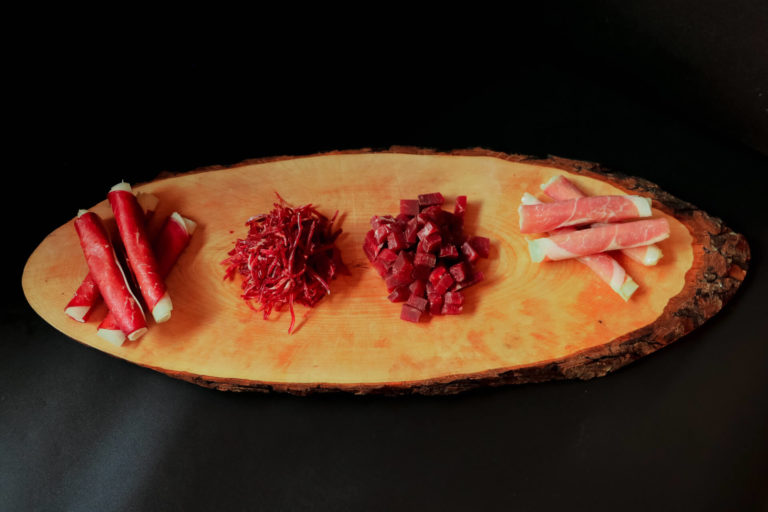 Ready to enjoy charcuterie products
Bresaola sticks, cubes, and julienne, Bresaola and cheese, or Valtellina Fiocco and cheese rolls, ideal for snacks, lunch breaks and serving with drinks.
Bresaola: instructions for use
True connoisseurs of Valtellina bresaola know all the ins and outs of this cold cut: flavour, nutritional properties, how to serve and store it. Here are our tips.